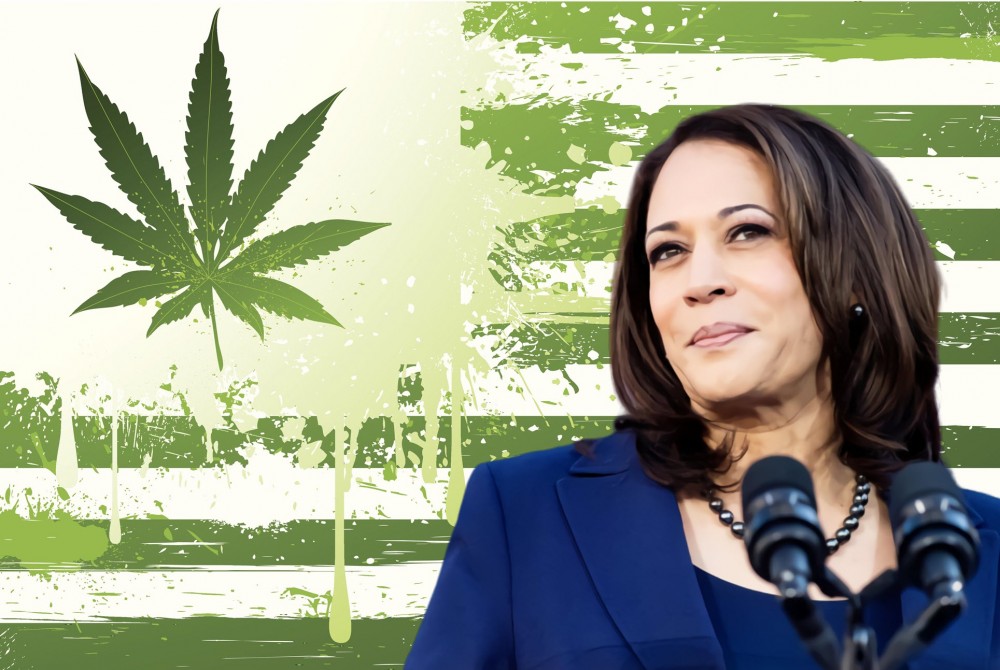 Last week, Democratic presidential nominee Joe Biden announced Senator Kamala Harris as his running mate for the 2020 presidential election. With this announcement, Harris has become the first Black woman and Asian American person on a major party's presidential ticket.
Harris, who ran against Biden for the Democratic nomination, was famously tough on crime during her time as district attorney of San Francisco, and then as attorney general of California. She also once laughed off the idea of legalizing recreational marijuana back in 2014, when a reporter asked her opinion on her then-opponent for AG's favorable stance on the issue.
This has caused many cannabis advocates to question whether Harris will be good for the cause and, if elected, what kind of legislations will she be pushing?
The Washington Free Beacon, a conservative political website, determined that Sen. Harris had sent at least 1,560 people to California prisons for marijuana-related offenses during her time as attorney general. A fact that doesn't bode well for her as a champion for the abolishment of prohibition.
Steve DeAngelo, founder of Last Prisoner Project and the 'Father of the Cannabis Industry', tweeted last week, on the heels of the announcement, that Harris was a bad choice.
"From a cannabis reform POV, Joe Biden just made the worst pick possible," DeAngelo wrote. Cannabis voters should know that Harris took money and support from us in her race for CA AG then did zero to defend CA when the DOJ attacked us. Then she laughed about it."
Although these misgivings are valid, Harris seems to have turned a page since her time as AG of California. During her presidential run, on a number of occasions, Harris seemed to make her stance on legalization clear: that she's for it. As such, NORML has given her a grade of A.
In an appearance on the Late Show with Stephen Colbert, Harris said, "The whole war on drugs was a complete failure. That approach is the gateway to America's problem with mass incarceration."
Meanwhile, in an interview with NowThis, Harris said that cannabis legalization is one of the issues she's changed her mind on over time. And last year, after Biden's remarks that he doesn't support marijuana legalization, famously calling it a 'gateway drug', made headlines, Harris tweeted: "Marijuana isn't a gateway drug and should be legalized."
She first came out in support of legalization in 2018, when she added her name to a bill introduced by Senator Cory Booker called the Marijuana Justice Act, which would remove cannabis from the list of federally banned substances and would penalize states where marijuana laws are enforced disproportionately against people of color.
In 2019, she backed the MORE (Marijuana Opportunity Reinvestment and Expungement) Act which sought to legalize cannabis and expunge prior convictions.
Here's a rundown of the other things she's done to help the cause:
– Co-sponsored the SAFE Banking Act to protect banks that work with marijuana businesses from federal punishment.
– Sponsored bills aimed at repairing land in California that's been impacted by illicit cannabis.
– Sponsored a bill that would protect people with drug convictions from losing public housing.
– Joined a group of senators in pressing top federal drug and health agencies to increase the number of authorized marijuana manufacturers for research purposes.
– Asked Senate leadership to include language in coronavirus relief legislation that would allow marijuana businesses to access federal relief funds.
– Asked leadership in key committees to add provisions in legislation that would allow cannabis businesses to access federal loan services.
Despite her complicated history with marijuana law reform, it's clear that Harris has done a lot to make up for it in recent years. In an op-ed she wrote for CNN in October 2019, Harris gave her take on the 'smart ways to change our marijuana laws.' She wrote:
"We must ensure that as marijuana becomes a bigger business, we are committing ourselves to rebuilding communities that have been disproportionately targeted by failed drug policies and creating a diverse industry going forward. If we fail to address a system that has historically been infected by racial bias, communities of color will continue to shoulder the devastating impacts of the past
"Times have changed. We must get smart on marijuana reform and give everyone the opportunity to reap the benefits that come from the legal marijuana industry."
Harris' influence could be just the thing that would help Biden loosen his tough stance on marijuana. Although her time as DA and AG could put off a lot of people hoping for major reform, her track record from the last two years speaks volumes. What remains to be seen is how she'll take this vocal stance on legalization and translate it into action, and whether it's all just been lip service.
KAMALA ON LEGALIZATION, LET'S DEBATE, READ THESE…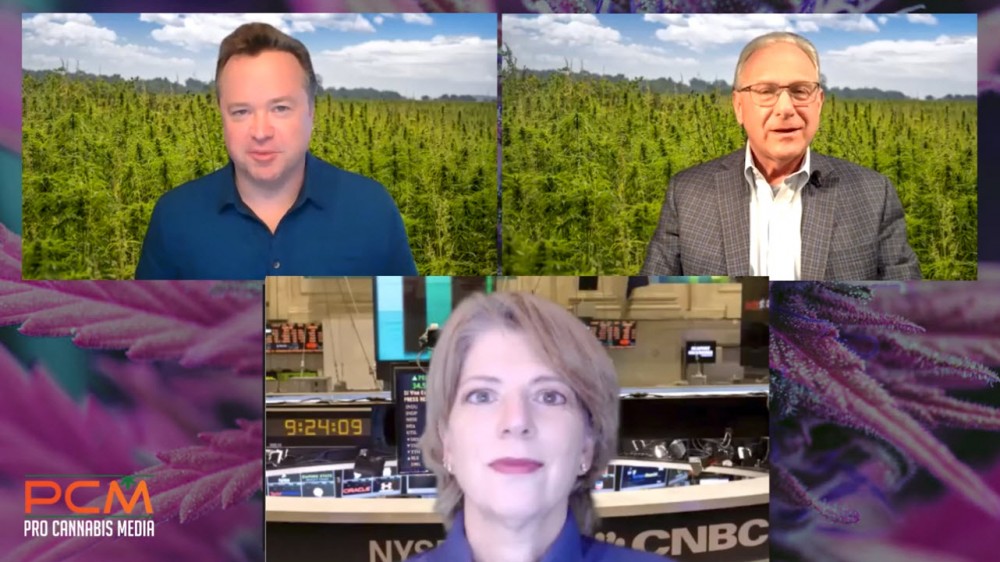 IS KAMALA HARRIS A CANNABIS SUPPORTOR, LISTEN HERE!
OR..
TOMMY CHONG ON TRUMP, POLITICS, AND THE COMING ELECTION!