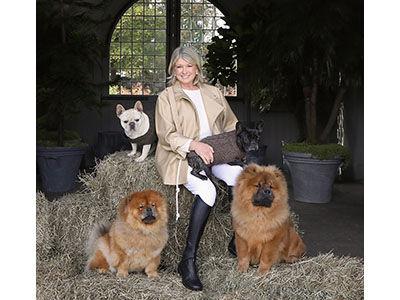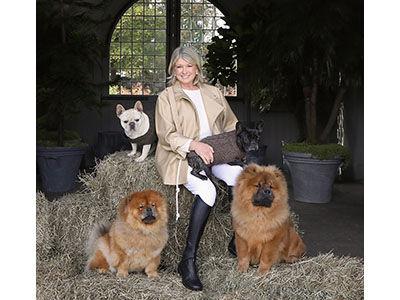 Canopy Growth Corporation revealed Martha Stewart CBD for Pet – a new line of scientifically-backed CBD wellness solutions for canines developed by Martha Stewart.
The Martha Stewart CBD for Pet product portfolio includes oil drops and soft-baked chews in three flavor combinations and formulas – Wellness, Calm and Mobility – designed to support pet mental and physical well being, reduce the effects of everyday stress, and maintain joint health and mobility by harnessing the power of CBD and other ingredients. The product packaging is inspired by Stewart's own Chow Chows and French Bulldogs.
The portfolio of wellness supplements is specially formulated by Stewart and leading scientists at Canopy Animal Health to deliver functional products with carefully controlled CBD content for customized daily use in dogs of all sizes and ages. All Martha Stewart CBD for Pet products carry the NASC quality seal, denoting strict adherence to manufacturing, labeling, testing and marketing guidelines. All products contain no artificial flavors, colors or preservatives and are corn-, soy- and wheat-free.
At present, the Martha Stewart CBD for Pet line includes Soft-Baked Chews for Calm, in a chicken and cranberry flavor; Soft-Baked Chews for Mobility, in a chicken and blueberry flavor; Soft-Baked Chews for Wellness, in a chicken, blueberry and Anise flavor; and Pet Wellness Drops, in a chicken flavor. The three chews in the line are available in two different doses for small and large dogs.
"Martha Stewart CBD for Pet is the happy marriage of Canopy's science-first approach to animal well being and Martha Stewart's passion for providing animal lovers with the tools to enrich their pets' lives," said Dr. Bob Menardi, DVM, director of veterinary technical and educational services at Canopy Animal Health. "Together, we're bringing consumers an accessible and effective way to live better."
Source: https://www.petbusiness.com/industry-news/canopy-animal-health-and-martha-stewart-release-cbd-line-for-pets/article_6a47d290-5fe9-11eb-9777-07313a296a19.html
» Inline Ad Purchase: Intext Link