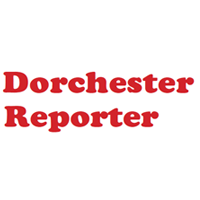 Last month, Attorney General Maura Healey tapped Ava Callender Concepcion, a Dorchester attorney, to fill the vacant public safety seat on the state's Cannabis Control Commission.
Concepcion, a self-described "Mattapan girl" who grew up near the Mattapan/Dorchester border, now lives in Uphams Corner with her husband and 14 month-year-old child. In an interview with the Reporter, she described how being a lifelong Boston resident compelled her to pursue a career rooted in social justice and advocate for change at the local level.
Concepcion's early years were "a huge part of why I ended up getting a degree in criminology and becoming a lawyer," she explained.
"In the early 90s there was a really bad increase in crime in my area, on my street. As a kid I remember someone being a victim of homicide right outside my door and it being taped off," she said.
"This still kind of happens now, but shootings were being masked by fireworks, so you wouldn't know if it was a firework going off or a gun going off," she said. "But it did boost my interest and I started then getting more socially active and more politically active and started to look into a career in public safety…I wanted to know more about it, and I wanted to know what I could do to effect change in my area."
Those first steps down the criminal justice path eventually led Concepcion to Johnson C. Smith University in North Carolina where she completed an undergraduate degree in criminology. While back in Boston for winter and summer breaks, she interned at former Suffolk DA Dan Conley's office, working in community relations and catching up-close glimpses of the criminal justice system at work.
"I would shadow the victim's witness advocates — the people who are the first point of contact for victims of crimes — help people navigate the court systems, connect them with resources, make sure they understand their rights," said Concepcion, who soon became a victim witness advocate herself.
"I realized how important it is not just to have someone there but to have someone there who understands the process and who has my perspective. A lot of the people I would see in court were the same people who would ride the train with me home."
That experience convinced Concepcion that she should go to law school, and she earned a degree from New England Law Boston. She eventually joined the office of state Sen. William Brownsberger, where, she said, working on criminal justice legislation laid the framework for her current public safety-centric role.
"I think I got the biggest taste of what it takes to be in the role I'm in today from that experience because we worked on the criminal justice reform act of 2018, which was a huge legislative package that changed our criminal justice system.
"Doing that, I understood how many different perspectives you need to bring forward, how you need to communicate with different stakeholders, and how you need to reach out to the people who are most directly impacted and the experts in the field," Concepcion said. "So, we're talking about different activists, prisoner legal services, members of the judiciary, making sure you're understanding how this affects their day to day."
In 2013, she made an unsuccessful bid for the District 5 city council seat, finishing in fourth place. Most recently, she worked as director of governmental affairs and external partnerships for the Suffolk DA's Office under Rachael Rollins.
Last month, Concepcion took the vacant public safety seat on the commission formerly held by Britte McBride. The last few weeks of onboarding have been hectic; Concepcion compared it to finals week at law school, describing it as a whirlwind educational process.
"The staff of the commission have blown me away; they're the smartest, most hard working group of people," she noted.
Pursuing the commission's equity objectives, intended to ensure that the growing industry includes people from communities that have been disenfranchised and disproportionately harmed by cannabis laws in the past, will be a sizeable part of Concepcion's role going forward.
She described that component as "one of the core parts" of the commission's work. Some of her early days will include "looking at what is in place now, and gauging whether or not things need to be tweaked," she said.
At a broader level, much of Concepcion's work will be aimed at growing the burgeoning cannabis industry in Boston's predominantly Black and brown neighborhoods and reducing the "stigma" that she believes still accompanies the now-legalized drug.
Last year, Dot residents Kobie Evans and Kevin Hart made history by opening Pure Oasis in Grove Hall, the city's first recreational dispensary through an economic empowerment program. But at Dorchester civic group meetings, a negative view of pot can sometimes result in opposition from residents skeptical of a dispensary moving into the area.
"I think there's still a stigma attached to it," said Concepcion. "I think people are still very leery and hesitant because of the stigma, and I think the more we educate people and allow them to understand that this is a really amazing economic opportunity, specifically in areas that we all know have been disproportionately impacted by old laws that were not really the fairest to these communities, the better…I'd like to see people in Dorchester taking advantage, learning more and really becoming a part of this."